Thinking Of A Kitchen Or Bathroom Renovation?
Posted on 31 January 2023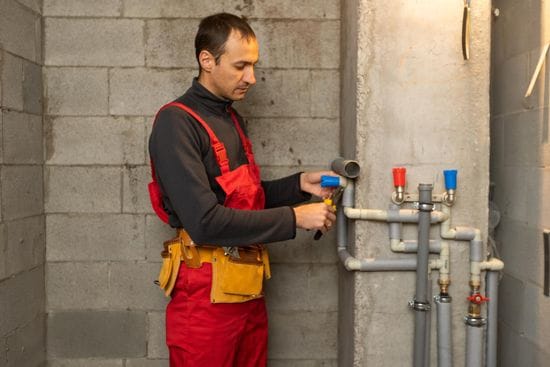 Kitchens and bathrooms are the life of your house. Spring time in Canada often is renovating season, where projects to upgrade kitchens, bathrooms and living spaces is at the forefront. Unfortunately, some of these projects will come across unexpected issues during demolition that will add on to the costs and necessities of the job. Plumbing concerns are frequently among these unexpected issues that don't get noticed until the demolition process.
Here are a few examples of plumbing issues that pop up during home renovations:
Rerouting the plumbing
Chances are your remodel will mean you have to reroute some or all of your plumbing. Your plumber will help you carry out your necessary work to suit your design and code requirements so that everything will work properly.
Past bad plumbing mistakes
Your renovation may uncover some of the poor plumbing choices made by previous homeowners. This could be strange pipe arrangements, loose plumbing, or issues with inconsistent water pressure. Be sure to fix these issues while you're in the middle of a remodel so you don't have to worry about the long-term effects these issues could have on your plumbing.
Insufficient drainage
Insufficient drainage is a common reason why homeowners take on bathroom remodels in the first place. Old cast iron drains can corrode and leak. If the bathroom is located upstairs, then this impacts the lower levels too. It's important you take the necessary steps to resolve any drainage issues you have before proceeding with the rest of a bathroom remodel project.
Galvanized piping
Common in older houses as they were a popular alternative to lead pipes. While most people know about the dangers associated with lead pipes, they are not as likely to know that galvanized pipes aren't a whole lot better. Many years of exposure to water results in the interior of the pipe starting to corrode, resulting in a potentially unhealthy amount of copper and zinc entering the drinking water. Make sure the galvanized pipes are replaced as part of the remodel.
Sump pump problems
Before you start any country home renovations, you should make sure you've checked out your sump pump and backflow to ensure functionality and capacity are still suitable for the changes you are contemplating.
Think maintenance and convenience
Make sure all new fixtures and plumbing have shut-off values installed, avoiding future issues and allowing you to control the water flow without having to shut the whole system down. The cost is truly minimal for the benefit it offers.
If you're interested in learning more about some of the potential plumbing problems you might encounter with an upcoming remodeling project, we encourage you to contact us at PipeMasters today: info@pipemasters.caor (289) 404-9063.
PipeMasters is part of Oakridge Plumbing Ontario Ltd. and serves the East GTA, Durham Region, North to Lindsay & Peterborough, out to Cobourg and all points in between. All Rights Reserved.