Tank Versus Tankless Hot Water Heaters – How To Decide?
Posted on 15 March 2022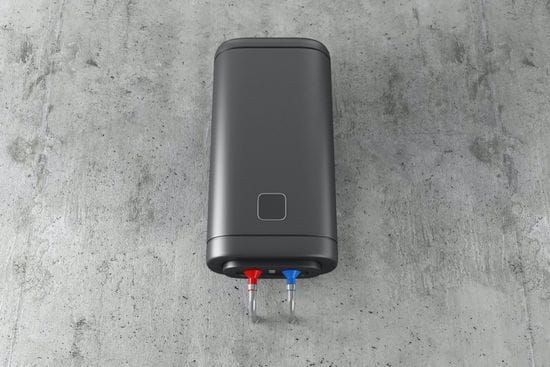 Time for a new water heater? You may be wondering about tankless vs traditional tank heaters and which one is the right one for you. Both have their advantages and disadvantages – it's all about what's right for you.
You probably are familiar with that big tank of hot water in your basement, it is always on to keep your tank of 30-60 gallons of water hot and ready. Tankless heaters produce hot water only when you turn on the faucet, start a cycle on the washing machine, switch on the dishwasher, or otherwise call for hot water. Not having to keep all that water hot could potentially save you money. How much you save really depends on your application and how much water you use on a daily basis. Let's look at each type:
Tankless Water Heaters: It's all about the long term
Tankless water heaters cost more than tank heaters, but you do get these advantages:
Lower energy costs. Because you only heat water when water is flowing, your energy costs will be much lower than with tanks – depending on your usage habits, you could see significant savings.
You get as much hot water as you can use. This is great for larger families or people who have guests to stay frequently. No more cold showers! For some homes that have lots of simultaneous water draws, installing a couple in parallel can help.
Many qualify for government rebates. This can help offset the higher purchase price.
Smaller footprint. Tankless models mount on your wall, so they save room in your basement utility area.
Much less chance of flooding should a breakdown occur. Most modern units have flood prevention built in – something most tanks don't have.
A working lifespan that's twice as long. Tankless water heaters will last 20 years or more, with the right maintenance.
Traditional Hot Water Tanks: A Sure Bet in The Short Term
The main advantage of a traditional hot water tank is the lower purchase cost. As most homes are already set up for a tank, there's also no need to change the gas line location or gauge, which is frequently the case with a tankless model.
Tankless Summary:
Budget friendly
Needs more maintenance
Needs less space
Demand is spread out or intermittent
Hot Water Tank Summary:
Tight budget
Demand is mornings and evenings
You don't plan to stay in your home in the long term
There's enough room in your basement for a water tank
It's always best to discuss your needs with one of our professionals, contact us today: info@pipemasters.ca or (289) 404-9063. Pipemasters is part of Oakridge Plumbing Ontario Ltd. and serves the East GTA, Durham Region, North to Lindsay & Peterborough, out to Cobourg and all points in between. All Rights Reserved.