Hot New Plumbing Trends For 2023
Posted on 14 March 2023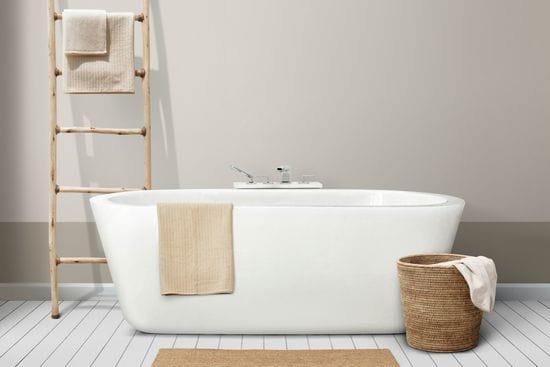 Technology and convenience are key factors influencing fixture design as well as installations, making your home much more functional, economical and stylish. Why not have a practical and personalized experience? Homeowners, young and old alike, are driving the demand for these more stylish "smart" fixtures in both the bathroom and kitchen.
In addition, COVID-19 has accelerated the installation of touchless fixtures and smart technologies in both residential and commercial applications. Green plumbing brings more efficiency into your plumbing system, both on the supply as well as the grey and waste water systems. Not surprisingly, your bathroom and kitchens can benefit from these new trends. Let's have a look at some of the trends you should be considering before taking on any plumbing work.
Convenience & luxury: Smart fixtures connected to WiFi or Bluetooth, frameless showers, dual flush toilets, waterfalls or rainshowers, towel heaters, seat warmers & adjustable pressure settings are just some of the newest offerings on the market.
Touchless fixtures: A touchless fixture means there's one less surface to worry about when you're cleaning. Some touchless fixtures are also programmable, meaning they can be programmed to turn off automatically too. Of course, they are convenient when your hands are full or focused on other tasks at hand. Be the kitchen or bath these touchless fixtures are now available in just about any style or design too.
One of a kind tubs: Freestanding bathtubs bring the spa-experience home to enjoy at your leisure. Translucent tubs will make a statement, while curves bring visions of a Japanese teacup. Either design will add a simple yet important decorative element. Keep in mind that these will require additional planning and preparatory work to ensure the best installation and appearance.
Smart pipes: Smart technology hidden inside your home, these aren't just limited to the end-point fixtures like showerheads and faucets. Brain pipes monitor your water pressure in the pipes and pinpoint the exact location of any leaks or breakages and shut off the system to virtually prevent leakage and resulting damages.
Reduced water consumption: Conservation is green and helps you keep more of your hard-earned money. This means using low-flow showerheads, water-conserving toilets, certain types of faucets that limit water usage and other such features. Tankless water heaters can also save energy costs.
We work with your designer to properly install these hot new trends to life in your home. Be sure to reach out to us for answers on the latest plumbing technologies: info@pipemasters.ca or (289) 404-9063.
PipeMasters is part of Oakridge Plumbing Ontario Ltd. and serves the East GTA, Durham Region, North to Lindsay & Peterborough, out to Cobourg and all points in between. All Rights Reserved.