Dishwasher Not Draining - How To Check & Unclog A Dishwasher
Posted on 21 December 2021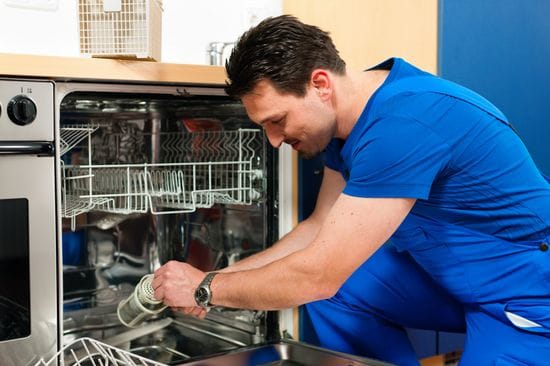 Dishwasher no longer draining? Is there leftover water at the bottom after a cycle is complete? Though there can be a number of reasons a dishwasher won't drain, the issue can often be fixed with some quick troubleshooting steps. Learn what steps to take if your dishwasher won't drain and tips to keep your dishwasher draining properly in the future. Ultimately you may need a plumber or repairman, but first check these simple things:
1. Check for a blockage/clogged filter
Make sure there's nothing blocking the sump—located near the rear of the dishwasher—or the bottom part of the tub. If you find more than two to three cups of standing water, use a small container to remove as much of it as you can. You can unclog a dishwasher by checking for food particles, paper, or other debris. Though most dishwashers have built-in grinders to process food particles and paper, debris can still clog the filter. Clear away any debris you find.
2. Assess the drain hose
The drain hose is a corrugated structure located right underneath the sink, between the drain pump and drain line. Check for kinks in the drain hose, gently straighten them out. To remove blockages within the drain hose, you may have to remove the hose from its current position. Loosen the clamps that hold the drain hose to the disposal. If there's blockage, blow through one end of the hose to remove the debris.
3. Make sure the dishwasher door latch is closing
If the door is unlatched, your dishwasher won't drain completely. Latch the door securely and run a full cycle to see if the dishwasher drains. If you're having trouble latching the door, you may need a latch replacement.
4. Check the drain valve
A drain valve opens the solenoid—an electromagnet found in the dishwasher—and allows water to drain during the wash cycle. To test the valve, push on the valve bracket to make sure it moves freely. Not all dishwashers have a drain valve, but if yours does and it seems to be frozen in place, you may need a drain valve replacement.
5. Test the motor
To test the motor, make sure the dishwasher is plugged in and getting power. Turn the dishwasher on and listen for a humming noise. If you hear a hum, the motor is receiving power but not turning. You'll need a motor replacement if this is the case.
If you're having trouble with your dishwasher not draining, one of our pros can help. Call us: (289) 404-9063 or email info@pipemasters.ca. Our experienced team is here to help anytime day or night! PipeMasters is part of Oakridge Plumbing Ontario Ltd. and serves the East GTA, Durham Region, North to Lindsay & Peterborough, out to Cobourg and all points in between. All Rights Reserved.