Why is My Water Taking a Long Time to Heat?
Posted on 11 October 2022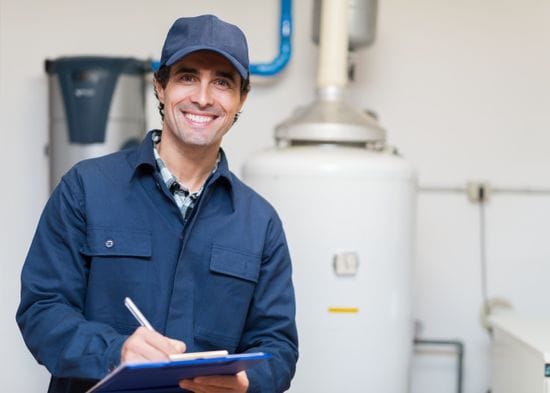 Running out of hot water during your morning shower? Waiting too long for the water to get hot when you turn on the taps? These common plumbing problems stem from one household appliance: the water heater. If your water is taking a long time to heat—or if you're running out of hot water far too quickly—here are some of the potential causes and the fixes you can try:
Temperature settings are too low. If you're not getting enough hot water when you turn on the taps, you may need to adjust the temperature settings on your water heater tank. Try adjusting the heat setting on the tank but be careful you don't turn the water too hot. Never set the temperature above 50 degrees Celsius—any number above that could lead to scalding and even possible third-degree burns.
Too much tank sediment. No matter how clean your water supply is, there are minerals that make their way into your water heater. As they settle to the bottom of the storage tank over time, they affect the burners' ability to heat the water properly. Fixing this issue requires help from a professional plumber, who will drain and clean the tank and check for any failing parts.
Tank is poorly insulated. Just like insulating your roof and walls, adding insulation to your water heater is a quick, easy and affordable way to improve energy efficiency and ensure you have enough hot water for washing and bathing. In some cases, water heater insulation can reduce standby heat losses between 25% and 45%, a change you'll notice on your next energy bill.
Water heater tank is too small. Noticing you run out of hot water when you shower and run the washing machine at the same time? This is often a sign you need a water heater with a larger storage tank. In many cases, the best option is to invest in a tankless hot water heating system—you'll enjoy on-demand access to hot water while greatly improving your home's energy efficiency.
The tank is old and/or failing. Like any other home appliance, water heaters see their fair share of wear and tear. If your water heater is very old or has been poorly maintained, essential parts will soon fail. Reach out to a plumber to install a new storage-tank model or, better yet, a tankless, on-demand water heater.
Cross connection problems. Older plumbing systems often feature cross-connecting pipes that limit hot water supply and/or temperature. Your plumber can either retrofit the piping or install a tankless water heater to better meet your needs.
If you're having hot water problems at your home, the best thing you can do is reach out to PipeMasters at info@pipemasters.ca or call (289) 404-9063. Whether your heater just needs a minor fix or a complete replacement, we'll work with you to determine the best solution for your needs and budget, so you don't need to worry about running out of hot water! Pipemasters is part of Oakridge Plumbing Ontario Ltd. and serves the East GTA, Durham Region, North to Lindsay & Peterborough, out to Cobourg and all points in between. All Rights Reserved.