Why Hire A Professional, Licensed Plumber
Posted on 11 July 2023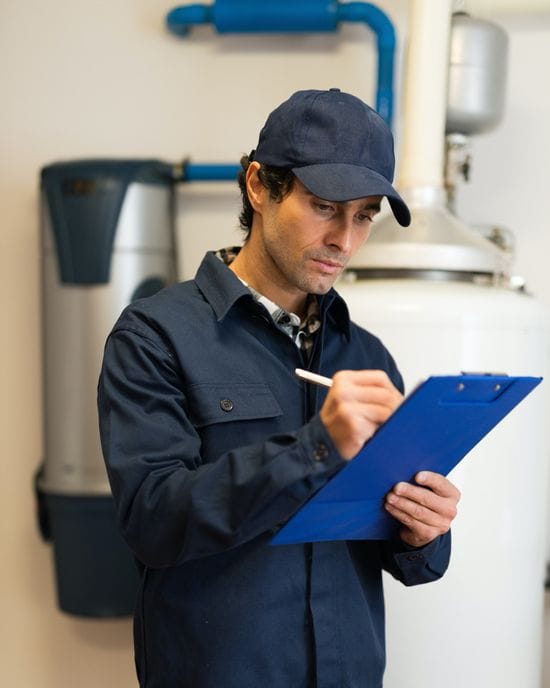 Household plumbing systems often develop problems that need fixing. Some minor drips and blockages might be DIY work but the majority of issues require a professional plumber. It's tempting to find a "handyman" who gets things done on the cheap. A licensed, professional plumber does a lot more than just replacing a washer on that leaky tap. Let's take a look at a few examples of why a licensed plumber is the right choice.
Proper diagnosis of the problem
Safety
Permanent solution vs just a quick fix
Support & advice
Time savings
Latest equipment, training and experience
Plus, a licensed professional plumber will know about codes, permits and have a contract to provide warranty and insurance to stand behind their work. This helps protect you against fraud too. With an unlicensed plumber, there is nothing to protect you from being scammed by them.
Perhaps the biggest reason to work with a licensed plumber is that their license supports that they are meeting certain standards of quality in their work. Licensed plumbers have gone through more training and have the skills and equipment necessary to get the job done. Any plumbing professional of reasonable quality and reliability will seek out such a license, knowing it will make them much more trusted in the eyes of customers.
It's not just quality that you can trust in the work done by a licensed plumber—it's also safety. Licensed plumbers are trained to have a thorough understanding of all necessary safety precautions and how they should handle any repairs they need to make to plumbing systems. Unlicensed plumbers have not necessarily gone through this training and thus cannot be relied on to do safe work that will stand the test of time.
We're your licensed and professional plumbers, here to help you day or night: info@pipemasters.ca or (289) 404-9063. PipeMasters is part of Oakridge Plumbing Ontario Ltd. and serves the East GTA, Durham Region, North to Lindsay & Peterborough, out to Cobourg and all points in between. All Rights Reserved.