When Should I Replace My Old Plumbing?
Posted on 12 April 2022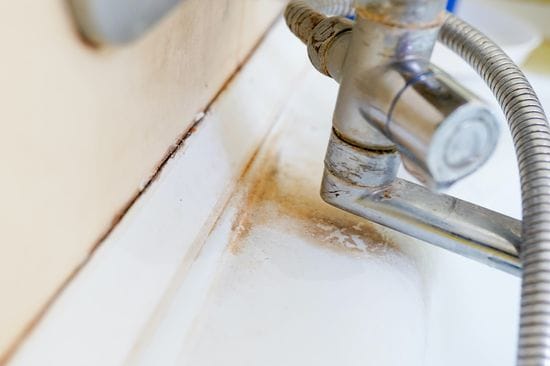 Noticing problems with the plumbing at your home? You may need to replace your plumbing, or you may just need a few simple fixes. Knowing when to replace plumbing is a big decision, and it starts by understanding the condition of your pipes and fixtures. Read on for some of the common signs that indicate when it's time to call a licensed plumber for pipe replacement.
When you notice discolorations in your water
Whenever you turn on your water at home, you expect to see crystal-clear water flowing from the taps. If your water is yellow, brown or looks like it has sediment floating in it, the problem could be one of two things—a temporary issue with your local water supply, or corrosion or rusting on the inside of your pipes.
If the problem clears up within a day, you shouldn't have anything to worry about, but if it continues, reach out to a plumber to diagnose and treat the problem right away.
When it's one plumbing problem after another
There are several seemingly minor problems that indicate it's time to invest in pipe replacement. One of these is decreased water pressure, which could be a symptom that your pipes aren't fit to deliver the water pressure you need. Another common problem is clogging. If your pipes are constantly clogging, they could be corroding from the inside out. Once corrosion sets in, replacement is the only course of action. If you find yourself dealing with problem after problem, it's a sign you need to consider pipe replacement.
When plumbing exceeds its expected lifespan
While plumbing systems are made to be resilient, they don't last forever. With proper care and maintenance, most pipes can last for several decades before showing signs of wear and tear. Determine what materials your plumbing system is made of and use the following guidelines to determine whether your pipes are due for replacement:
Brass: 40 to 70 years
Copper: 50+ years
Galvanized steel: 20-50 years
Cast iron: 50-100 years
PVC: almost indefinitely
Most materials have long lifespans, but keep in mind that pipe joints, fittings and other fixtures could require more frequent replacement if they become faulty.
When plumbing damage is visible or evident
If you notice any damage to your plumbing system, you should reach out to a reputable plumber—even if the damage seems minor. It's easy to spot cracks in pipes, since you'll be able to see water coming from it as it passes through your plumbing system. Keep an eye out for wet spots in any part of your home—they could indicate you're dealing with a crack or several cracks in your plumbing system.
Also, remember that a plumbing pipe doesn't have to have cracks to leak. Loose connections can also cause leaks, and in some cases, they can be fixed quickly with a plumber's help, without requiring full replacement of the pipes.
When your plumber recommends it
If you're concerned about the integrity of your home's plumbing system, the best thing you can do is to reach out to your trusted plumber at PipeMasters. A plumber can determine whether your system needs replacement or if it's worth saving with a few repairs. Get the peace of mind you need and contact us today at info@pipemasters.ca or (289) 404-9063.
PipeMasters is part of Oakridge Plumbing Ontario Ltd. and serves the East GTA, Durham Region, North to Lindsay & Peterborough, out to Cobourg and all points in between. All Rights Reserved.