What Temperature Should Your Hot Water Be Set At?
Posted on 31 May 2022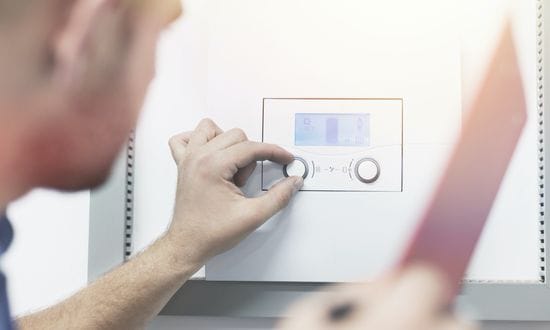 How often do you think about your hot water heater? Probably not too often, but this essential appliance plays an important role in your home's plumbing system. Not only can a poorly functioning water heater cost you money in terms of your electricity bills, it can also affect your everyday comfort.
The simple step of setting your water heater to the right temperature saves you money and prolongs the lifespan of your appliance. Read on to learn what temperature setting is best for your water heater and how routine maintenance can keep you and your family comfortable.
Optimal water heater temperature setting
Why is it so important to make sure your water heater stays at an ideal temperature? When it's set too high, you can get scalded while bathing or washing your hands. But if it's set too low, you could risk developing pathogens in your water, especially Legionella, which can cause Legionnaire's disease.
Plumbing professionals recommend setting your water heater to a temperature between 130 and 140 degrees Fahrenheit. Any temperature above 120 degrees Fahrenheit will prevent Legionella from growing and multiplying.
Check your water heater temperature
Worried your water heater isn't set within the optimal temperature range? Don't attempt to do anything yourself—instead, call a trusted plumber, who can easily check and adjust the setting using a special thermometer.
If you've had a plumber adjust the temperature of your water heater, but you don't seem to notice a difference in water temperature, it could be a sign of a more serious problem. Again, consult your plumber to check for sediment buildup or calcification in the hot water tank itself. Hearing hissing or sizzling noises coming from your water heater tank? This is another sign sediment may be building up, so don't hesitate to contact your preferred plumber for assistance.
How long do water heaters last?
Standard water heaters often have a lifespan of between eight and 12 years. Is the water heater at your home at least 10 years old, or is it leaking or having other issues? Rather than spending money on quick repairs that are only temporary fixes, consider replacing your water heater with a reliable, efficient option.
Why is water heater maintenance important?
A water heater is just like any other major appliance you have at home—some regular upkeep and maintenance goes a long way toward extending its lifespan. Always rely on the expertise of a reputable plumbing professional to handle routine maintenance tasks, including:
Testing the pressure relief valve and replacing when necessary
Replacing the anode rods when necessary (every three to five years)
Draining sediment from the heater tank
Insulating the pipes and the water heater itself
Keeping your water heater set at an optimal temperature not only ensures the comfort and safety of you and your family, it also extends the lifespan of this essential appliance. By consulting with an expert from PipeMasters to ensure your water heater remains at the right setting, you'll prevent bacteria from forming in cold water and avoid scalding from hotter-than-expected showers. Contact us by email at info@pipemasters.ca or call (289) 404-9063 to schedule an appointment. PipeMasters is part of Oakridge Plumbing Ontario Ltd. and serves the East GTA, Durham Region, North to Lindsay & Peterborough, out to Cobourg and all points in between. All Rights Reserved.