We Can Help With Your Commercial Plumbing Needs
Posted on 17 January 2023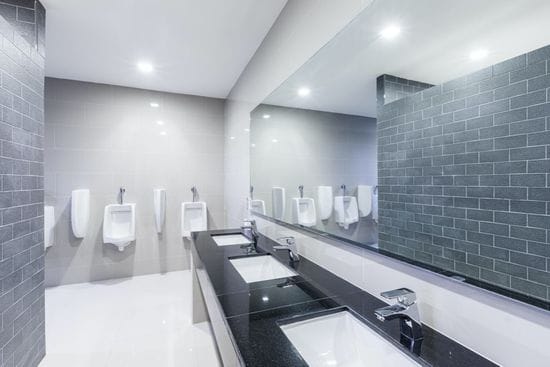 As a business owner, property manager or landlord, you have to act quickly and decisively when it comes to repairs and maintenance in your building systems. Plumbing is plumbing, right? While some of the principles and skills needed are similar, there is a big difference on the commercial side with its public spaces, building complexes, and high rises. This is much more extensive and sophisticated work and is much more demanding than residential plumbing.
Commercial plumbers are also responsible for the regular service maintenance and repair of these systems. The scope of work is almost unlimited, depending on the skill level and training. You will find them fishing in public bathrooms, wading in flooded basements, fixing broken fixtures, repairing water pumps, and other jobs never seen by a residential customer.
Our Oakridge Plumbing Team supports:
High-rises and multiple levels: Gravitational forces make bigger impact on water columns in piping, drainage, tanks, and other fixtures. Some of these facilities have 100s of tons of water columns in the various sections.
Scale of work: Bigger buildings, interconnected water systems, sophisticated equipment used, and bigger potential problems to handle. Commercial premises can also use industrial-grade equipment, such as boilers, fire systems, piping, etc., that require specialized knowledge. When it comes to building quotes for commercial projects, it's crucial that every task and material are itemized so the projects get approved quickly.
Maintenance standards & regulations: Commercial plumbing relies on preventative maintenance to avoid large-scale problems. The systems in a high-end commercial building or a hospital, for example, cannot afford to fail. Plumbing runs 24 hours a day, 7 days a week without a break and must be able to handle constant use. Specifically in restaurants and hospitals, the water supply and drainage systems have to meet various specifications to meet health code requirements and avoid potential health violations.
Efficiency: Leaks and inefficient heaters have a greater impact in industrial settings. They can cause a massive waste of energy and resources to maintain and fix, which means that commercial plumbers have to ensure the efficiency of these plumbing systems. They can also cause physical and monetary damage if left unchecked. Think about what would happen if a sink on the 100th floor of a high rise sprouted a leak for 4 hours and the impact to the floors below.
Working hours: Commercial premises are occupied during normal working hours, so contractors often have to work outside of business hours so that they can work uninterrupted or cause interruptions to normal business.
The Oakridge Plumbing team has what it takes to deliver commercial plumbing services, providing you peace of mind and long-term cost savings. Our sister company PipeMasters handles residential needs with the same skill and professionalism. Both offer 24/7 emergency services. info@oakridgeplumbingontario.com or (289) 404-9063. Oakridge Plumbing Ontario Ltd. serves the GTA, Durham Region, North to Lindsay & Peterborough, out to Cobourg and all points in between. Commercial & Industrial. All Rights Reserved.