Tips To Prevent Commercial Plumbing Issues
Posted on 21 March 2023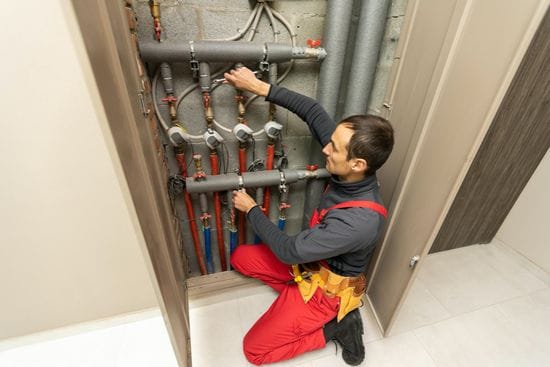 When you own a commercial building, you are bound to run into plumbing issues more than once. It's often just a matter of time as to when they occur. There are many factors, including building age, past maintenance and use, that impact the frequency of these issues. Here are a few of the common problems and some tips.
Fixture Leaks – not only do they cost money with every drop, they can also contribute to other costly repairs to the surrounding areas. Sometimes they are preventable by regularly changing washers and gaskets before they wear out.
Clogged Drains – Unpleasant for everyone. Slow draining is often the warning sign. Important to keep an eye out, as overflowing drains can CAUSE costly damage in the building.
Low Water Pressure – avoid customer complaints due to low water flow and pressure. Make sure lines aren't overloaded by peak demand, that valves and pumps are working correctly are the most common issues to monitor for this.
Water Temperature Problems – Too hot or, more likely, too cold? Might just be the water heater temp setting, more likely that it is failing. A defective water heater might also be a leak just waiting to happen.
Hidden/Silent Leaks – Might be a toilet running or drains or pipes hidden from view. These cost time and money, and routine checks can minimize these issues before they happen with flow monitoring and leak detection processes.
Operating Costs & Other – Margins are under pressure due to rising costs, including energy and water prices. Keep a handle on these by ensuring systems and equipment is functioning efficiently. Replace older units; subsidies and rebates might be available locally. Handicap regulations are constantly changing too, impacting your building operations. A knowledgeable Plumber can help with all of this.
An experienced Plumbing Contractor will know what to regularly check for and implement a cost-effective preventive maintenance program vs after the fact emergency calls that can spread the damage potential. With regular maintenance, you can actually limit the frequency of repairs and cut costs.
Our licensed plumbers are master tradesmen providing you peace of mind, and reliable and cost-effective support for your commercial systems, be it in your retail & office, schools, restaurants, medical facilities or housing properties. And we're here 24/7/365 to help with regular maintenance and emergencies as well: info@oakridgeplumbingontario.com or (289) 404-9063.
Oakridge Plumbing Ontario Ltd. serves the East GTA, Durham Region, North to Lindsay & Peterborough, out to Cobourg and all points in between. Commercial & industrial. All Rights Reserved.