Tips for Keeping Sump Pumps in Top Condition
Posted on 24 October 2023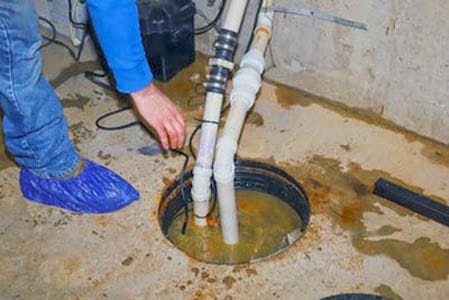 Your sump pump is an important part of your home's plumbing system. Ensuring it works properly, with preventative maintenance, is highly recommended. Here are a few tips that will help you keep your sump pump in good condition for many years to come.
Know how the system works: It's a good idea to read the manual for the system and gain an understanding of how it works so you're prepared in the event you need to make some repairs or perform some maintenance. You should also have the contact information of a company that is able to come out and make sump pump repairs when needed. Having a thorough understanding of your system will help you save money and will go a long way toward allowing you to prevent some types of emergency situations from arising.
Test it often: The best way to determine whether or not your sump pump is working as it should is to test it regularly. Pour some water into the sump pit to raise the float that springs the pump into action. The pump should be able to easily remove that water from the pit and then shut off in mere seconds. The float should move without impediment when you put the water in the pit, and you should check to see where your check valve is so it will stop water from running down the discharge pipe through the pump and then back to the pit. After the pump shuts itself off, you should see if you can hear any running water and see if there are any signs the check valve has been stuck open.
Clean it: Every so often, you should clean out the sump pit, getting rid of any gravel, sand, dirt or other debris that might have found its way in. This will help you increase the efficiency of the pump, which will, in turn, prolong its life. Usually, you'll be able to use a simple shop vacuum for sump pit cleaning.
Have an alarm: You can install a tank-level alarm that will sound if the pump suddenly stops working. There are other types of alert systems you can install as well, including smart Wi-Fi enabled systems that will send you a text or email if a condition that would cause an alarm occurs.
Have a backup plan: If you have a power outage or your primary sump pump fails, it's important to have a backup plan so your home doesn't flood. There are several backup pump system varieties you can implement. One type uses a marine-grade battery that is capable of powering the pump for up to 12 hours at a time, another will use water pressure from your home's water lines to force the flood water out of the sump pit. These are just a couple of examples.
To learn more, contact us today at: info@pipemasters.ca or (289) 404-9063. PipeMasters is part of Oakridge Plumbing Ontario Ltd. and serves the East GTA, Durham Region, North to Lindsay & Peterborough, out to Cobourg and all points in between. All Rights Reserved.