There's More to a Bathroom Reno Than Getting the Latest Fixtures
Posted on 26 April 2022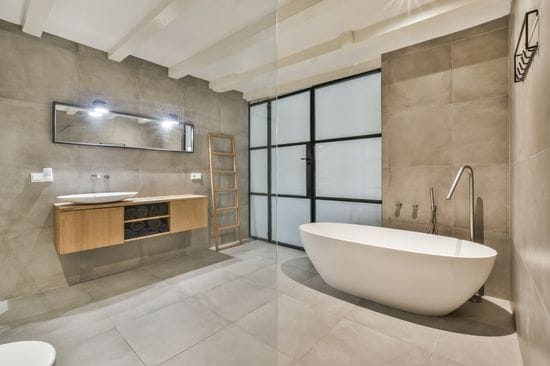 Getting ready to renovate your bathroom? While it's fun to pick out paint, fixtures, lighting and the cosmetic aspects of the space, you shouldn't neglect to update the plumbing. Bathroom remodels are ideal for upgrading plumbing systems, and a well-planned renovation can include modifications that go together with the new design.
Here are some of the most important plumbing considerations to keep in mind as you plan your project, and why you should work with a licensed plumber to get the best results from your investment.
Looks are important, but so is longevity
Longevity is important not just in terms of the durability of the fixtures and finishes you choose for your new bathroom, but also in terms of how the space can function for you both now and in the future. Some important considerations that you should determine early on in the renovation process include:
Transferring plumbing fixtures. Relocating plumbing fixtures and toilets is one of the biggest changes you can make in a bathroom renovation. You'll need to refit the pipes and make sure they work with your floor's foundation. In addition, vents may need to be moved or changed and walls may need to be removed for ideal positioning of these features.
Enlarging drains. One of the most annoying problems around the house is clogged drains. Every bathroom renovation should include a portion of the budget for enlarging the drains to lower the chance of clogs.
Upgrading fixtures. No matter the scope of your bathroom renovation, you'll likely be changing out the fixtures of your sink, bathroom or shower. Consider investing in eco-friendly fixtures, like dual flush toilets, to reduce your water bill and protect the planet.
Behind every fixture, plumbing is more important
Whether your bathroom renovation includes upgrading your sink, toilet, shower, bathtub or any other feature, you need to consider the plumbing behind it. While most people don't want their plumbing system components visible in their bathroom, exposing these features can create an industrial look. Decide which option is best for you according to the style you're going for in your new bathroom.
Always work with a professional on bathroom renovations
Plumbing projects are never a do-it-yourself job. If you're investing in a bathroom renovation, you can't afford not to consult with a plumber to relocate plumbing features and install pipes and fixtures. This is especially true if you're planning a major remodel that affects peripheral systems such as water and drain lines from other taps in the home.
Always make sure you're working with a licensed plumber, so you have peace of mind that every job they do is up to code and will make your new bathroom functional for years to come.
Remember, you get what you pay for!
Bathroom renovations can be expensive, but the results are always worth the price if you contract a professional to handle all plumbing tasks associated with the project. Choose quality and work with a licensed PipeMasters plumber to get the results you want from your renovation. Contact us today at info@pipemasters.ca or (289) 404-9063 to start planning your remodel.
PipeMasters is part of Oakridge Plumbing Ontario Ltd. and serves the East GTA, Durham Region, North to Lindsay & Peterborough, out to Cobourg and all points in between. All Rights Reserved.