Signs Of A Hidden Leak
Posted on 1 August 2023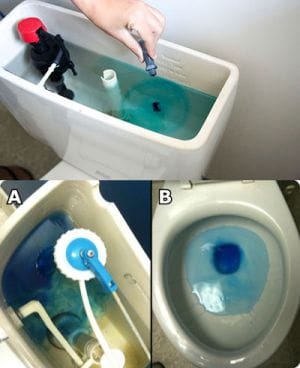 If you're a homeowner, a water leak can be a major headache. Often a leak can sneak in and if not detected and repaired can cause significant damage to your home. Here are a few signs of a leak to watch out for:
Low Water Pressure
There is less of a rush of water when you turn on your faucet or shower and the water is trickling out instead. There may be a leak before the water is reaching the fixture.
Damaged Ceilings and Walls
Moisture from a leak can cause stains to appear on your ceiling or walls. Cracking, bubbling or peeling paint may point to water leaking inside the wall. A warped wall or sagging ceiling can also indicate a problem.
Water Bill Is Higher Than Expected
Water bill way up? A leak could be the culprit. Check if the toilet needs to be repaired, because it's a prime spot for interior leaking. The toilet's flapper (a rubber stopper that prevents water from entering the bowl until you flush the toilet) can become brittle over time, allowing water to trickle from the tank into the bowl. Grab a bottle of food coloring and put a few drops in the tank of every toilet in the house. If a toilet tank is leaking, color will appear in the bowl within five minutes.
Mould, Mildew Or Odour
Excessive moisture from a leaky pipe creates the right conditions for mould or mildew to thrive. For mould to get established, a surface only needs to be wet for 24 hours to develop. A musty odour sometimes indicates there's mould or mildew growth where you can't see it indicating a leak or accumulating water that's hidden.
Check for Patches of Greener Grass
Having a nice lush lawn is great, but if an area in your yard is much greener and is growing faster than the rest of the grass, it could indicate the spot where a buried water line is leaking. If it's a big, you might even see some puddles on the surface of the ground.
Noticing the signs of a hidden plumbing leak isn't a cause to panic. You can rely on the professionals at PipeMasters for all your plumbing needs, including emergency repair calls: info@pipemasters.ca or (289) 404-9063.
PipeMasters is part of Oakridge Plumbing Ontario Ltd. and serves the East GTA, Durham Region, North to Lindsay & Peterborough, out to Cobourg and all points in between. All Rights Reserved.