Should You Adjust Your Hot Water Temperature?
Posted on 16 November 2021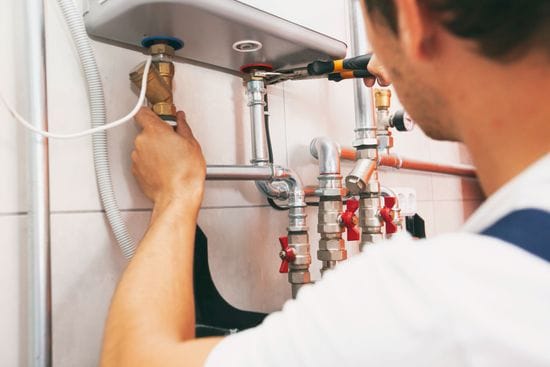 Your water heater may be out of sight but it should not be out of mind as it plays a very important part in the plumbing of your home. A poorly functioning water heater could result in bigger electricity bills as well as water that is either too hot or ice cold. It is important to conduct annual maintenance to ensure that your unit is clean (hard water build-up is damaging to your water heater) and is set to the right temperature. You'll save more than money, but also prolong the life of your water heater and have a healthy and happy family too. We've covered these 4 points for you to follow.
1. What is the right temperature?
Professionals recommend keeping your water heater set to at least 50C/120F and ideally 55C/130F and 60C/140F. Any higher, or lower, could actually be dangerous. Too hot can result in burns, in colder water temperatures, bacteria can form in the water heater tank. This could become a health risk for you and your family, potentially exposing you to health hazards such as Legionnaires' disease which thrives at 77 degrees and 113 degrees Fahrenheit.
2. How to check your temperature setting?
If you are concerned that your water heater is set at an incorrect temperature — either too high or too low — call in a plumber who will be able to easily check the setting with a special thermometer and make adjustments as necessary.
If the temperature has been adjusted on the water tank but you do not seem to be noticing any difference in water temperature, a professional will also be able to check for issues like sediment buildup or calcification in the tank. Another indication that sediment may have built up in the tank is if you hear hissing or sizzling noises.
A professional can drain the tank and might be able to fix the problem without a tank replacement.
3. What is the life expectancy of your water heater?
Most hot water heaters are expected to last anywhere from 8 to 12 years. If you have a water heater that is 10 years or older, and appears to be leaking or is having some issues working, you might want to consider replacing it altogether, rather than just making a repair that will only temporarily solve the problem. Plus newer heaters are more efficient and cost less to operate.
4. Maintenance
Some TLC, upkeep and maintenance can help extending the life of your water heater and keeping it in good working order. You may want to consider doing this maintenance with a professional in order to keep your water heater working properly.
Definitely keep your water heater set between the optimal temperatures. This will prevent any bacteria from forming in the cold water and prevent scalding you with a hotter-than-expected shower.
Need help with your hot water settings? Let our professionals help: info@pipemasters.ca or (289) 404-9063. PipeMasters is part of Oakridge Plumbing Ontario Ltd. and serves the East GTA, Durham Region, North to Lindsay & Peterborough, out to Cobourg and all points in between. All Rights Reserved.