Is An Inspection Worth Doing Before You Purchase a Home
Posted on 12 July 2022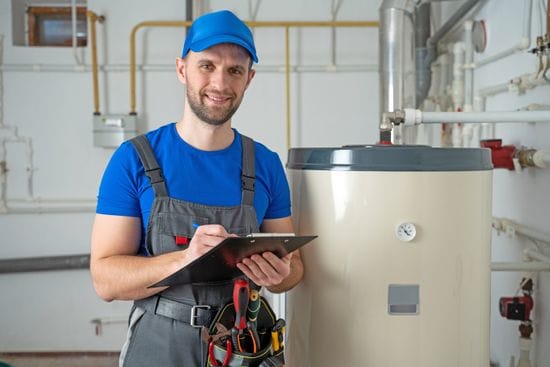 The real estate market is starting to cool off a bit now, and buyers have a bit more leverage than they did over the past couple of years when it comes to buying a house. The single biggest investment we're likely to make in our lifetimes.
During the red-hot market, it was hard to obtain an inspection amidst the flurry of over asking offers, now it makes sense to protect your investment given the average price is still quite high in most markets. That means performing thorough inspections of every aspect of the home, including the critical plumbing system.
The last thing you want is to end up with a home where there are such significant plumbing issues that it will cost you a lot of money to fix. Having a licensed plumber perform an inspection before making your purchase will help analyze the following:
Drains: Clogged drains can cause some serious leaks that lead to expensive repairs. All drains should be completely free of clogs. You can turn on faucets and let them run for a few minutes, or check for water marks or mold under the sink that could indicate signs of drainage issues or other plumbing problems. You should also check any existing floor drains to make sure they're free of blockages.
Sewage system: Clogs or leaks in your sewage system (whether it's a septic system or a municipal system) could result in significant damage and potential health issues. Common symptoms include water pooling around the house, or unpleasant odors near sewer lines or plumbing fixtures.
Toilets: Testing the toilets should be part of the plumbing inspection before you purchase a house. They should drain properly, and not have any issues like soft spots or discoloration in or on the flooring surrounding the toilet—this would indicate the presence of leaks. Leaks can make the floor rot, and that can be an expensive repair to make.
Water heater: Given the expense associated with replacing a water heater, you should make it your mission as a homeowner to delay this cost as long as possible. This means making sure the water heater is in good condition before you purchase the home. If it needs to be replaced, there's a possibility you could add this as a contingency to your offer. If the unit is more than a decade old, there's a chance it is nearing the end of its usable life.
Water damage: Be on the lookout for water damage all over your house. If you notice any stains in the ceilings or walls, this could be indicative of a plumbing leak. You'll want to investigate this issue more closely before going through with a purchase, which could include doing a pressure test if there is any sign of leakage or stains.
Want to know more about the steps you can take to evaluate plumbing before purchasing a home? Our licensed team of professionals can help: info@pipemasters.ca or (289) 404-9063. PipeMasters is part of Oakridge Plumbing Ontario Ltd. and serves the East GTA, Durham Region, North to Lindsay & Peterborough, out to Cobourg and all points in between. All Rights Reserved.