Importance of Backflow Preventers
Posted on 14 November 2023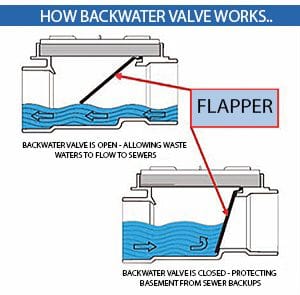 Are you connected to a public water supply or have a softener or other water treatment system in your home? You should consider having a backflow preventer installed. A backflow preventer stops contaminated water from flowing back into your home. Let's look at how a backflow preventer works and the major benefits of installing one.
Keeps your drinking water safe by preventing contaminated water from flowing into your home
Prevents any backflow into the public water supply
Also available for the drain pipes to prevent catastrophic flooding damage from sewage back-ups into your basement or home
Can often be retrofitted economically without having to pig up the concrete floor in your home
Functions automatically 24/7
Reduces risk of pipe damage
You may be eligible for an insurance discount which is offered by some insurers for having one in your home
Contact one of our experienced plumbers from PipeMasters today to arrange for an inspection and estimate to install a backflow preventer in your home: info@pipemasters.ca or (289) 404-9063.
PipeMasters is part of Oakridge Plumbing Ontario Ltd. and serves the East GTA, Durham Region, North to Lindsay & Peterborough, out to Cobourg and all points in between. All Rights Reserved.