Getting the Cottage Ready for Another Season
Posted on 10 May 2022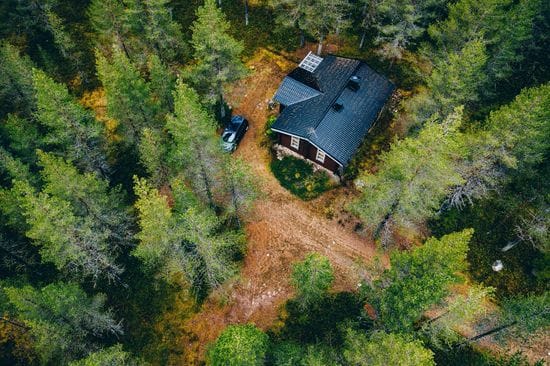 If you own a cottage, lake house or other vacation home, you're likely looking forward to warmer weather and relaxing summer days. First, however, you have to de-winterize your property if you've been away for the winter. Often, this is only a matter of reversing the actions you took to winterize the property before the cold weather seasons arrived. Here are all the steps you need to take to de-winterize your cottage correctly.
Turn electrical circuits back on
When it comes to winterizing a house, one of the most basic steps you can take to ensure the safety of your property is to shut off the home's electrical service, leaving only essential circuits operating to power the furnace and essential lighting. It follows that de-winterizing a house for summer use should start with turning on any circuit breakers that were shut off. Check all individual branch circuit breakers at your main service panel and make sure they're all set to "on."
Connect water supply tubes and pipes
Winterizing a home usually includes shutting off plumbing to the property to avoid the risk of frozen and bursting pipes. The next step you should take to de-winterize your vacation home is to inspect all plumbing fixtures and reconnect any flexible supply tubes to shutoff valves or appliance inlets. Check all sinks, toilets, showers, tubs and any other water-supplied appliances, like the water heater and water softener, to ensure their water connections are properly reconnected. It's best to hire a plumber to reconnect any fixtures that were disconnected during winterizing.
Check drain openings
Many winterizing procedures include stuffing drain openings to prevent sewer gases from rising up and entering the home. If you winterized your home's drain openings, make sure to unblock them all as you de-winterize, including toilet, shower and floor drains.
Turn the main water supply on
After ensuring all water supply tubes and pipes are connected, your plumber will slowly turn on the main water supply. If you have a utility sink near the main shutoff valve, the plumbing technician will strategically open its shutoff valve and faucet to allow trapped air to escape from the pipes as they refill with water.
Open water valves for major appliances
If you've shut off major appliances like the boiler, water heater or water softener for the winter, your plumbing technician will turn their water supplies on after the main water supply is restored. Your plumber will understand how to follow all manufacturer's recommendations for filling these appliances.
Turn plumbing fixtures on
While the main water supply is halfway opened, your plumber will inspect each fixture in your home. The technician will open the fixture shutoff valve, then the faucet, checking for a steady and clear flow of water. Your plumbing professional will address any issues you have with your fixtures, like shutoff valve leaks or joint leaks.
As you can see, de-winterizing a home requires the assistance of a reputable plumber. De-winterizing the right way protects pipes, fixtures and appliances from damage. If you're preparing your cottage, cabin, lake house or any other getaway for the warm-weather months, reach out to the trusted experts at PipeMasters today to make sure it's ready when you are. Contact us at info@pipemasters.ca or call (289) 404-9063 to schedule an appointment. PipeMasters is part of Oakridge Plumbing Ontario Ltd. and serves the East GTA, Durham Region, North to Lindsay & Peterborough, out to Cobourg and all points in between. All Rights Reserved.