Exterior Hot Tub Plumbing & Connection Tips
Posted on 16 May 2023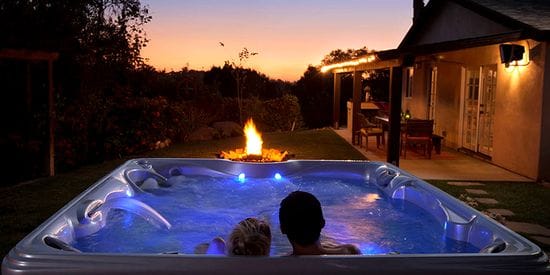 Are you getting ready to introduce the comfort and relaxation of a hot tub into your life? Installing a hot tub at home can be a big undertaking. While some hot tubs are "plug and play" models that don't require much in the way of plumbing, others are a bit more complicated and really should be managed by professionals. Let's look at few of those steps as an overview to the process to help guide you.
Make sure you have all the right parts
A functioning hot tub requires jets, a heater, a blower and a pump. Once these are all in place, you'll need to connect them. Flexible PVC pipe is the best choice for connecting the jets, while rigid plastic pipe is best for connecting the heater, blower and pump. To make sure you have enough materials, measure around your tub, then measure the distances from the blower and pump to the jets. You'll also need glue that's designed to bond PVC. Remember to have the right layout for the plumbing before you apply the glue, since it's permanent.
Assemble pipe, connectors and glue
After you've laid everything out to match up connections you need, dry fit the components together. Run the pipe close to the tub, connecting each jet on top and bottom. You should also connect an air regulator to the top of the tub, allowing air to enter. Close the system by sealing off the ends of the water and air lines.
Next, connect the flexible pipe from the air passages under the tub to the blower. Then, connect the skimmer, pump, heater and filter, and use a rigid PVC pipe to connect the drain to the skimmer. It's important to choose a quality rigid PVC because of the pressure required for the pump to work correctly—flexible pipe only leads to pressure loss.
Cut-off valves may be needed to isolate the pump and filter whenever you're cleaning the tub. Also, be sure to install a drain faucet before you install the filter, so you can easily drain your hot tub when it's time to clean it.
Finally, glue everything up making sure to do one connection at a time so that the glue can set properly. Once dry, fill the tub with water and test your connections. Turn on the tub and look for leaks, then reglue any faulty connections. You may need to consult an electrician prior to this step if your hot tub requires more power than your home's current electrical system can provide.
A functioning hot tub requires a steady flow of water and air, and getting plumbing and connection right makes all the difference. It truly is a process with lots of knowledge and steps that are best handled by a professional plumber & electrician. Our team can help get it done right. Professional plumbing installation ensures your new hot tub is ready for years of relaxation and enjoyment. Get in touch with us at info@pipemasters.ca or call (289) 404-9063 to schedule your appointment!
PipeMasters is part of Oakridge Plumbing Ontario Ltd. and serves the East GTA, Durham Region, North to Lindsay & Peterborough, out to Cobourg and all points in between. All Rights Reserved.