COVID-19 Update 2022
Posted on 11 January 2022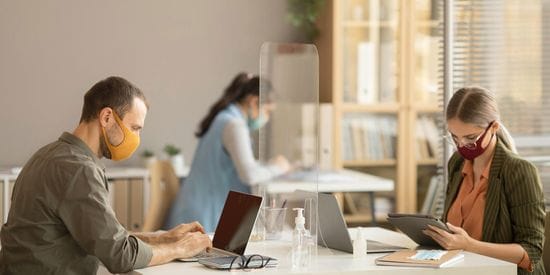 It's 2022 and we are all still concerned about the new variants of the COVID-19 virus. Our priority at PipeMasters & Oakridge Plumbing continues to be keeping our customers, staff and their families safe. With another round of restrictions underway in Southern Ontario, we continue to be available for critical plumbing services and repairs during these difficult times. Our commercial team is on standby to minimize any disruption in your operations. For more information on our services, please visit our website www.pipemasters.ca.
All of our technicians will be taking these and other steps as prescribed by Government health and safety guidelines:
Wearing gloves and protective clothing as needed
Limiting contact, sorry no handshaking right now
Sanitizing of equipment and hands before and after each customer visit
Wearing a face mask
We also respectfully request that any residents within the workzone as well as during the access to your premises be masked and distanced by 2 meters or more.
Let us also be thankful to all of our first responders, and in particular to front line health care staff, nurses, doctors and to all those who have been working tirelessly behind the scenes to keep our essential services and groceries available since this pandemic began in early 2020. Thank you for your trust in PipeMasters & Oakridge Plumbing. We will continue to closely monitor the situation.
Wishing you comfort and good health.
During COVID restrictions, contactless service, invoicing and payment steps will be in effect. For regular or emergency service contact us at PipeMasters: info@pipemasters.ca or 289 404 9063. Pipemasters is part of Oakridge Plumbing Ontario Ltd and serves the East GTA, Durham Region, north to Lindsay & Peterborough, out to Cobourg and all points in between. All Rights Reserved.