ABS vs. PVC: What You Should Know
Posted on 14 June 2022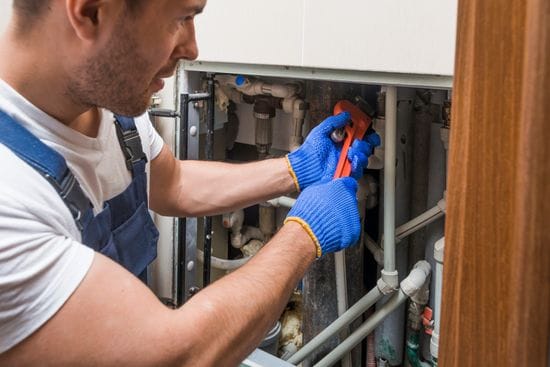 Building a new home or replacing some of the plumbing in your existing home? It's important to understand the differences in pipes before you attempt doing any plumbing projects. Two of the most common types of pipe used for plumbing systems are Acrylonitrile Butadiene Styrene (ABS) and Polyvinyl Chloride (PVC). While ABS and PVC share some common uses, they also have some key differences. ABS is always black and PVC is white is the easiest way to tell which piping it is.
ABS
ABS piping is a cost-effective choice for commercial and residential uses. It won't flake, peel, rot, dissolve, fade, or leak (unless it's punctured). It's an ideal choice for use outside, underground, in the extreme cold, and where it isn't in direct sunlight. It's often the choice of plumbers for use in drain, waste, and vent piping systems. You'll also find that ABS pipe is frequently used in sewer systems for drainage and as electrical insulation.
The biggest difference between ABS and PVC piping is that ABS pipe contains a chemical called bisphenol A, also known as BPA, and PVC doesn't. BPA is used in various types of plastics and resins because it creates durable pipes. Though there is some disagreement as to the potential health risks of BPA to humans and animals, it is considered safe in certain amounts by the U.S. Food and Drug Administration.
PVC
Polyvinyl chloride (PVC) piping has been broadly used for household plumbing and drainage for years. It lasts 50 to 70 years and comes at a slightly lower cost. It's safe to use outdoors, even in above-ground settings, and is known for its environmental friendliness.
There are, however, some temperature limitations with PVC. It cannot be used in extreme heat; you would need CPVC piping in such settings. It could come with a higher leak risk as a result of the greater need for connections. It's typically a better choice for indoor uses as it's soundproof, so you won't hear the water flow through the piping system. Like ABS pipe, PVC pipe is used for drain, waste, and vent piping systems and as insulation for electrical cables. It's versatile and durable and the choice for professionals and DIYers alike.
For more information about what pipes to use, contact us at PipeMasters: info@pipemasters.ca or (289) 404-9063. PipeMasters is part of Oakridge Plumbing Ontario Ltd. and serves the East GTA, Durham Region, North to Lindsay & Peterborough, out to Cobourg and all points in between. All Rights Reserved.